In This Series
Series Info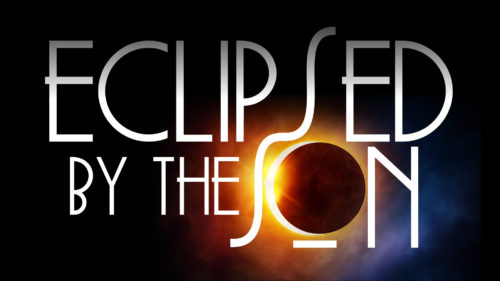 Eclipsed by the Son (3)
Sunday, September 03, 2017
When He Sees Me

Pastor Ryan Foldhazi
Lead Pastor
Eclipsed by the Son
Week 3 – When He Sees Me
John 3:31-36, Galatians 3:24-27
John was revealing Jesus' purpose for coming.
"…anyone who believes in God's Son has eternal life.  Anyone who doesn't obey the Son will never experience eternal life but remains under God's angry judgment."  John 3:36 NLT

When you turn to God, your faith has made you a child of God through adoption.
"For you are all children of God through faith
in Christ Jesus."  Galatians 3:26 NLT

When God sees you, He sees His Son, Jesus, and His sacrifice.
"…all who have been united with Christ in baptism have put on Christ, like putting on new clothes."
Galatians 3:27 NLT

Take joy in knowing that you are Eclipsed by the Son!