In This Series
Series Info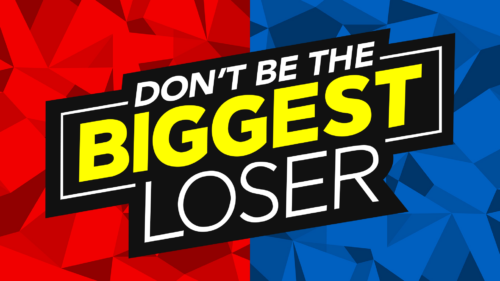 Don't Be the Biggest Loser (7)
Sunday, February 16, 2020
Three Jesus Unfollowers

Pastor Ryan Foldhazi
Lead Pastor
Week 6:  Don't be the Biggest Loser
Luke 9:23-26; 9:57-62 NLT –  Three Jesus Unfollowers
How important is following Jesus to me?
"Then [Jesus] said to the crowd, 'If any of you wants to be my follower, you must give up your own way, take up your cross daily, and follow me.'"  Luke 9:23 NLT
Priorities are the lists we make about what is most important in our life.
When our priorities are clear, decisions are easy.
The three people who talked with Jesus that day all wanted to follow Him.
Their priorities kept them from following Jesus.
The only way to follow Jesus is totally.