In This Series
Series Info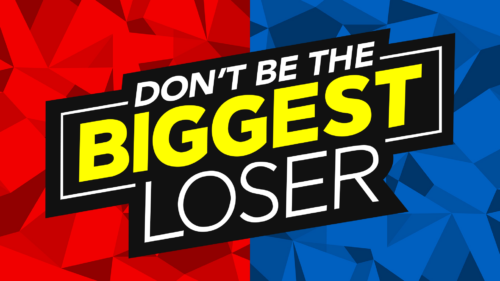 Don't Be the Biggest Loser (7)
Sunday, February 23, 2020
The Israelites

Aubrey Edwards
Guest Speaker
Week 7:  Don't be the Biggest Loser
Numbers 13 NLT –  The Israelites
How do I not miss out on God's plans for me?
The Israelites were aware of this area's potential.
The Israelites chose to acknowledge fear over faith.
Joshua and Caleb chose to look at this opportunity with a victorious mindset.
Do not allow anything to make you miss out on God's promises for your life!
"Because we are united with Christ, we have received an inheritance from God, for he chose us in advance, and he makes everything work out according to his plan."
Ephesians 1:11