In This Series
Series Info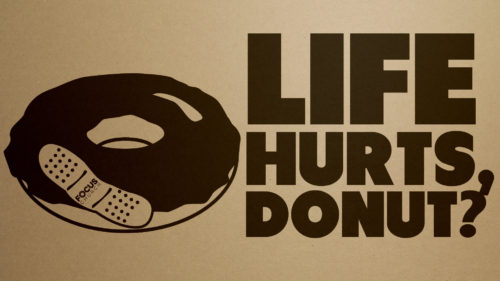 Life Hurts, Donut? (6)
Sunday, July 23, 2017
Religion Hurts

Pastor Ryan Foldhazi
Lead Pastor
Life Hurts, Donut?
Week 4 – Religion Hurts
John 3:1-21; Luke 6:37-42
Religion says it's all about the RULES.
The difference between religion and Christianity is GRACE.
God saved you by his grace when you believed.
And you can't take credit for this; it is a gift from God.
Salvation is not a reward for the good things we have done,
so none of us can boast about it.  Ephesians 2:8-9 NLT
"Rules without relationship leads to rebellion."  –Andy Stanley
Religious people HURT people.
The key to finding healing from hurt is: FORGIVING.
God showed his great love for us by sending Christ
to die for us while we were still sinners.  Romans 5:8 NLT
"Do not judge others, and you will not be judged. Do not condemn others, or it will all come back against you. Forgive others, and you will be forgiven. Give, and you will receive. Your gift will return to you in full—pressed down, shaken together to make room for more, running over, and poured into your lap. The amount you give will determine the amount you get back."  Luke 6:37-38 NLT