In This Series
Series Info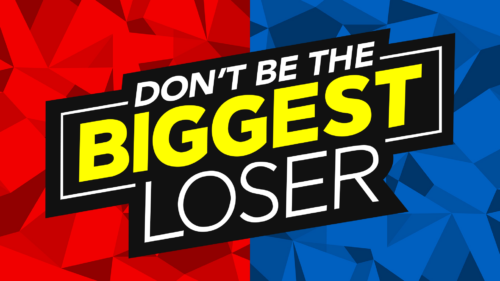 Don't Be the Biggest Loser (7)
Sunday, January 19, 2020
Lot's Wife

Pastor Ryan Foldhazi
Lead Pastor
Week 2:  Don't be the Biggest Loser
Genesis 19:16-17, 23-26 NLT –  Lot's Wife
Can my past keep me from my future?
Your past does not predict your future… it prepares you for it.
Lot and his family were being rescued from destruction.
Lot's wife looked back at what she was giving up.
Don't let your past keep you from the future God has for you.
"…I focus on this one thing: Forgetting the past and looking forward to what lies ahead, I press on to reach the end of the race and receive the heavenly prize for which God, through Christ Jesus, is calling us."  Philippians 3:13-14 NLT