In This Series
Series Info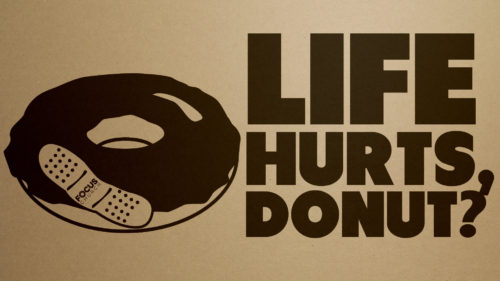 Life Hurts, Donut? (6)
Sunday, July 30, 2017
Loneliness Hurts

Pastor Ryan Foldhazi
Lead Pastor
Life Hurts, Donut?
Week 5 – Loneliness Hurts
John 4:1-42
There are "friends" who destroy each other,
    but a real friend sticks closer than a brother. 
Proverbs 18:24 NLT
The woman at the well:  alone and lonely!
Was by herself getting water at noon. (vs.6-7)
Was surprised to be talked to by both a man and a Jew. (vs.9)
Wanted to not be at the well alone. (vs.15)
Had many failed relationships. (vs.17-18)
An encounter with Jesus changed everything!
He knows your story. (vs.17-18)
Her perspective was changed. (vs. 19)
Jesus had answers to her questions. (vs.20-24)
She saw Jesus as the Messiah. (vs.25-26)
You don't find friends, you make them!
She went to talk to people. (vs.28)
Her encounter with Jesus changed a village. (vs.39-42)
A man who has friends must himself be friendly,
But there is a friend who sticks closer than a brother.
Proverbs 18:24 NKJV