In This Series
Series Info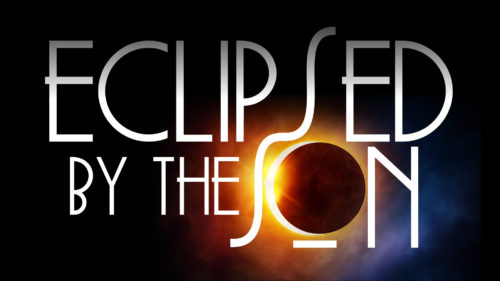 Eclipsed by the Son (3)
Sunday, August 20, 2017
Eclipsed

Pastor Ryan Foldhazi
Lead Pastor
Eclipsed by the Son
Week 1 – Eclipsed
John 3:22-30 NLT
Eclipsed as a Verb:  Two Definitions
Eclipsed: v. (of a celestial body) to obscure the light from or to (another celestial body)
The math behind an eclipse is proof that God exists!
The heavens proclaim the glory of God.
The skies display his craftsmanship.  Psalm 19:1 NLT

Eclipsed: v.  to deprive (someone or something) of significance, power, or prominence
"…everybody is going to him instead of coming to us."
John 3:26 NLT
No one likes being in the shadow.
John knew his place was in the shadow and had joy.
"Therefore, I am filled with joy at his success.
He must become greater and greater,
and I must become less and less."  John 3:30 NLT