In This Series
Series Info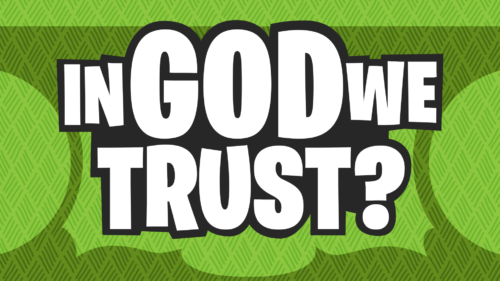 In God We Trust? (4)
Sunday, May 26, 2019
Don't Substitute

Pastor Ryan Foldhazi
Lead Pastor
Week 3:  Don't Substitute
Genesis 4:1-5 NLT, Mark 12:41-44 NLT
Do we have to give our first 10% of income?
Cain's gift was some of his crops. It didn't require or show his faith.
Abel's gift was the first and best of his flock. This showed his faith and was accepted. (Hebrews 11:4)
Jesus was excited for the widow because her giving showed she was putting her trust in God versus just giving out of her excess.
Giving the first 10% of my income shows God exactly how much I trust Him.
"Honor God with everything you own; give him the first and the best.  Your barns will burst, your wine vats will brim over."  Proverbs 3:9-10 MSG