In This Series
Series Info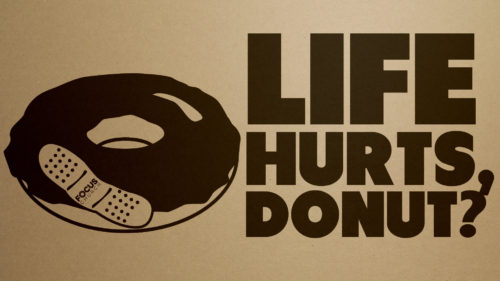 Life Hurts, Donut? (6)
Sunday, July 09, 2017
Condemnation Hurts

Pastor Ryan Foldhazi
Lead Pastor
Life Hurts, Donut?
Week 2 – Condemnation Hurts
John 8:1-11, Romans 8:1
 
Then Jesus stood up again and said to the woman, "Where are your accusers? Didn't even one of them condemn you?"
"No, Lord," she said.
And Jesus said, "Neither do I. Go and sin no more."
John 8:10-11 NLT
Condemnation hurts!

This woman not only sinned, but was singled out unjustly, publically humiliated, and her life was threatened. (vs. 3-5)

Jesus forgives!

Jesus offered a balance of grace and truth. (vs. 7)
Jesus chose not to condemn but challenged her to not sin again. (vs. 11)

Once forgiven, don't hold on to your condemnation!
So now there is no condemnation for those who belong to Christ Jesus. And because you belong to him, the power of the life-giving Spirit has freed you from the power of sin that leads to death.  Romans 8:1-2 NLT