In This Series
Series Info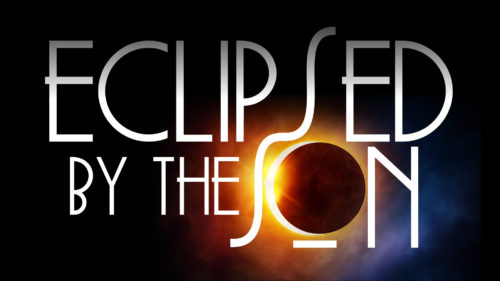 Eclipsed by the Son (3)
Sunday, August 27, 2017
Life 2.0

Pastor Ryan Foldhazi
Lead Pastor
Eclipsed by the Son
Week 2 – Life 2.0
John 3:22-30, Romans 6:1-14
Jesus' ministry of baptism was eclipsing John's ministry of baptism.
"…everybody is going to him instead of coming to us."
John 3:26 NLT
Why were they baptizing people?  People were getting their hearts right with God.
 "I baptize with water those who repent of their sins
and turn to God."  Matthew 3:11 NLT
Why do we baptize people? 
Jesus told us to. (Matthew 28:11)
Baptism is a symbol that people have turned their life over to God.
Being baptized shows everyone that our new life is eclipsing our old one.
We are now living our Life 2.0: a life of following Jesus.  (Romans 6:3-4)
"Baptism separates the tire kickers from the car buyers."
–Max Lucado